Ken Griffey Sr. and Jr. become first father/son combo to appear in the same lineup
"If Kenny ever does what his daddy has done, he'll be a great baseball player," Sparky Anderson said to the Washington Post. "I can't say enough about Ken Griffey as a person. He has so much class about him. He'll always be one of my favorites. He never gave me a moment of problems."
Join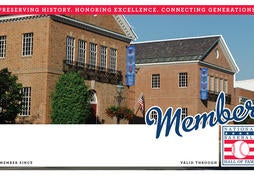 As the keepers of the Game's history, the Hall of Fame helps you relive your memories and celebrate baseball history.
Shop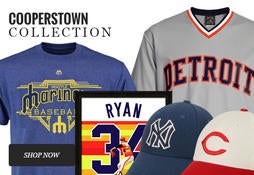 Represent the all-time greats and know your purchase plays a part in preserving baseball history.
So, after being released by the Cincinnati Reds, 40-year-old Ken Griffey Sr. suddenly found himself playing alongside his 20-year-old son. Little did he know, that in 2016, that same fresh faced centerfielder would be immortalized in baseball history, as a member of the Hall of Fame.
"Junior sometimes tries to give Senior advice," Ken Griffey Sr.'s wife, Birdie Griffey, said to the Associated Press. "But Senior tells Junior to turn over his bubble gum card and check his number of lines. Senior says, 'When you fill up your bubble gum card like I have, then you can give me advice.'"
---
Alex Coffey is the communications specialist at the National Baseball Hall of Fame