#CardCorner: 1970 Topps John Hiller
Since the save became an official statistic in 1969, nine players have held the all-time single-season record.
Possibly the most unlikely was John Hiller, a native Canadian who grew up a hockey fan and nearly saw his big league career end before he became a star reliever.
Born April 8, 1943, in Toronto, Hiller was raised in Scarborough and – like so many young Canadians – dreamed of playing pro hockey. He was also a stellar track and field athlete in the middle distance races and jumping events. But when he took up baseball during the summers to keep busy, Hiller found his calling.
Tigers Membership Card
Relive your cherished baseball memories and favorite moments from your team with your personalized membership card.
Hall of Fame Membership
There is no simpler, and more essential, way to demonstrate your support than to sign on as a Museum Member.
"Yeah, I'd be a hockey player," Hiller told the Ottawa Citizen early in his career when asked if which sport he'd rather play. "I always wanted to be one. I was a goaltender. I played baseball in the summer just for something to do."
Signed by Tigers scout Cy Williams – who was based right across the border in Buffalo – on June 16, 1962, Hiller reported to Jamestown of the New York-Penn League in 1963. At 6-foot-1 and 170 pounds, Hiller possessed a strong overhand curve that plummeted out of the strike zone after leaving his left hand. Hiller went 14-9 with 172 strikeouts in 181 innings for Jamestown that year, earning a promotion to Class A Duluth-Superior of the Northern League in 1964.
After going 10-13 with a 3.45 ERA, Hiller worked a handful of innings for Double-A Knoxville at the end of the season before reporting to the Tigers' Florida Instructional League team in the fall of 1964.
In 1965, Hiller transitioned into a relief role and went 5-7 with a 2.53 ERA for Double-A Montgomery. The Tigers brought him to Detroit as a September call-up, and Hiller didn't allow a run over five appearances totaling six innings, earning his first career save (even though saves were not yet an official statistic) on Sept. 28 against the White Sox.
Hiller made the Tigers' Opening Day roster in 1966 largely because of a preponderance of right-handers in the Detroit bullpen. But after one outing where he allowed two runs over two innings against the Senators, Hiller was sent to Triple-A Syracuse, where he spent the rest of the season.
After going 3-7 with a 4.45 ERA in 54 games for Syracuse, Hiller remained one of the Tigers' top pitching prospects. Starting the 1967 season with the franchise's new Triple-A team in Toledo, Hiller was 5-1 with a 3.00 ERA before being recalled to Detroit in June. He picked up his first big league win July 23 and earned some spot starts in August, throwing back-to-back shutouts against the Indians and Athletics on Aug. 20 and 25.
But in the final game of the season – with Boston and Minnesota tied for the AL lead with Detroit half a game back entering the day – Hiller was charged with the loss in relief of Denny McLain as the Angels won the second game of a doubleheader after Detroit won Game 1 and Boston beat Minnesota earlier in the day. The loss eliminated the Tigers and gave the Red Sox the pennant.
Hiller finished the year with a 4-3 record, three saves and a 2.63 ERA.
But the Tigers and Hiller redeemed themselves in 1968. Hiller was a major factor in the Tigers' pitching lineup, going 9-6 with two saves and a 2.39 ERA over 39 games as a spot starter and reliever. He made four starts in September as the Tigers – who controlled the AL race for virtually the entire year – lined up their pitching for the World Series against the Cardinals.
In the Fall Classic, Hiller appeared in Game 3 and Game 4 – both Detroit losses – before Mickey Lolich, Denny McLain and Lolich again won Games 5 through 7 to give the Tigers the title.
"This is a great thrill for me… (I) never thought it would happen," Hiller told the Windsor (Ontario) Star about his chance to play in the World Series. "I'm real happy to be any part of it."
Hiller reprised his role as a swingman in both 1969 and 1970, posting a combined record of 10-10 (4-4 in 1969 and 6-6 in 1970) with seven saves over a total of 87 games. In the final game of the 1970 season, Hiller shut out Cleveland on two hits and tied an AL record by striking out seven batters in a row.
But Hiller's life path took a major detour on Jan. 11, 1971, when he suffered three heart attacks. A heavy smoker, Hiller's weight increased throughout his career until it topped out at about 220 pounds. After surviving the heart attacks, Hiller quit smoking and drinking and dropped 50 pounds, adhering to a strict diet from his doctors.
After sitting out the entire 1971 season and undergoing surgery that removed several feet of his small intestine – in an attempt to control his weight – Hiller was ready to attempt a comeback. But by late February of 1972, the Tigers were unconvinced that Hiller would ever pitch in the big leagues again.
"We've had him looked at by the top medical people in the country," Tigers general manager Jim Campbell told the Windsor (Ontario) Star. "They haven't agreed among themselves. We can't do a thing until they do.
"I like Johnny. If he can't play, we'll give him a job in our organization. He isn't doing much now – selling furniture – I think – in Duluth."
Hiller was in fact living at his new home in Duluth, Minn., when the Tigers offered him a coaching spot with Lakeland of the Florida State League for the 1972 season. Hiller accepted – but continued to rehabilitate his body with the thought that he would pitch again.
Hiller looked impressive during the spring of 1972 but Campbell asked him to stay in Florida.
"Call me in July if you think you're ready," Campbell told Hiller after trying to convince him to retire.
Hiller followed instructions, and Campbell gave him a chance – adding him to the Tigers' roster in July as Detroit – under manager Billy Martin – was challenging for the AL East title. In his first game back on July 8 in Chicago, Hiller allowed a two-run homer to Dick Allen but otherwise shut down the White Sox over three innings.
"I didn't care (about the home run)," Hiller told the Associated Press. "I knew I could do it after all that time. I was happy."
Sliding back into his hybrid role, Hiller appeared in 24 games, including three starts, going 1-2 with three saves and a 2.03 ERA as Detroit won the division. Hiller's complete game victory over the Brewers on Oct. 1 – his first win since the final game of the 1970 season – brought the Tigers to within a half game of the first-place Red Sox. A day later, Detroit beat Boston to move into first place for good.
"I guess in terms of importance to the team, this was the biggest game I ever pitched," Hiller told the Detroit Free Press after beating the Brewers. "But for me the biggest thrill was the first game I pitched after I came back.
"This has to help me when we get into the playoffs. And it has to help me next year."
Hiller was right on both counts. In the ALCS vs. the Athletics, he appeared in three games, winning Game 4 when the Tigers rallied for three runs in the bottom of the 10th. He pitched a scoreless inning in Game 5 as well – but Oakland won that game 2-1 to advance to the World Series.
In three games in the ALCS, Hiller allowed just one hit and no runs over 3.1 innings.
Then – as Hiller predicted – it all carried over into 1973.
As Martin embraced the still-evolving role of the closer, Hiller – who by all accounts adopted a much more positive outlook upon his return – saved seven games in May to go along with two wins, added seven more saves in June and notched a save in 10 straight appearances in June and July, saving both ends of a doubleheader on June 27 against Milwaukee.
He broke Clay Carroll's record of 37 saves – set the previous season – on Sept. 21 vs. Boston, finishing the year with a 10-5 record, 38 saves and a 1.44 ERA over 125.1 innings. His 7.9 WAR is the second-best figure of any Live Ball Era pitcher (post 1919) with at least 60 appearances in that year, trailing only Goose Gossage's 8.2 WAR in 1975.
"He's super, isn't he?" Tigers manager Joe Schultz, who replaced Martin toward the end of the 1973 season, told the Windsor Star. "With Hiller around, you can lock it up."
Hiller finished fourth in both the AL Cy Young Award and Most Valuable Player voting, was named the Comeback Player of the Year by the Sporting News and doubled his salary to $50,000 in 1974.
"I want to share the achievement with my doctors in Minnesota," Hiller told the Star, "who told me I could do it."
Ralph Houk took over the Tigers immediately following the 1973 season, and Houk used Hiller as a "last out" reliever, often letting him pitch until the game was decided. In 59 games in 1974, Hiller was 17-14 with 13 saves and a 2.64 ERA over 150 innings – setting an AL record (since tied) with 17 wins in a season where he did not start a game. He finished seventh in the AL Cy Young Award voting, 20th in the MVP balloting and was named to the only All-Star Game of his career.
Since 1924, no pitcher has matched Hiller's 1974 mark of at least 30 decisions in a season where they appeared in at least 55 games.
Hiller was on his way to another stellar season in 1975 when injury struck. He entered a July 25 game in the seventh inning against Cleveland at Tiger Stadium and struck out the first five batters he faced, protecting a 4-3 lead. But on a 2-2 pitch to Charlie Spikes in the ninth, Hiller injured a muscle in his arm.
He would not pitch again that season, finishing with a 2-3 record, 14 saves and a 2.17 ERA in 36 games. He had fanned 87 batters in 70.2 innings for a career-best mark of 11.1 strikeouts per nine frames.
"My arm went numb and hurt…sort of a dead feeling," Hiller told the Star about the pitch to Spikes. "I threw a fastball, trying for a little extra I think. But I've overthrown lots of times and not hurt myself."
But by Spring Training of 1976, Hiller – who reported a few weeks earlier than the rest of the team to work himself into shape – was back to normal. He went 12-8 with 13 saves and a 2.38 ERA over 56 games that year and then was 8-14 with seven saves and a 3.56 ERA in 1977 while making eight starts – his most since 1969.
Then in 1978, the Tigers' youth movement began to pay dividends as Detroit won 86 games – its most since 1972 – as Hiller, who turned 35 the day before Opening Day, went 9-4 with 15 saves and a 2.34 ERA in 51 games.
But in 1979, Hiller's effectiveness waned as he went 4-7 with nine saves and a 5.22 ERA over 43 games. New manager Sparky Anderson took over midway through that season, and by early 1980 it was clear that Hiller was reaching the end of the line. After going 1-0 with a 4.40 ERA over 11 games, Hiller retired on May 30 – receiving an ovation from the 22,163 fans at Tiger Stadium when he stepped onto the field after the team announced his retirement.
"I don't feel I can compete anymore at the major league level," Hiller said.
But many of his teammates disagreed, believing that Hiller still had the ability to overwhelm hitters with his slider. Eventually, Hiller came to the same conclusion after returning to the Tigers as a coach in 1986.
"When I retired, I probably could have played a little longer," Hiller told AP. "I guess I missed putting the uniform on."
Hiller retired with a record of 87-76 with a 2.83 ERA. His 125 saves were a Tigers record until Mike Henneman surpassed it in 1993, and his 545 games pitched remain a franchise record.
Unlikely final totals for a player whose health scare changed him physically and mentally for the better.
"Just being around ballplayers, regardless of ages, that atmosphere around athletes is such much fun," Hiller told AP. "Just putting on a uniform in any professional capacity is as exciting as anything."
---
Craig Muder is the director of communications for the National Baseball Hall of Fame and Museum
Related Stories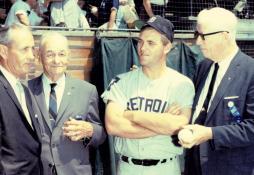 1968 Hall of Fame Game
The Detroit Tigers defeated the Pittsburgh Pirates 10-1 in the 1968 Hall of Fame Game.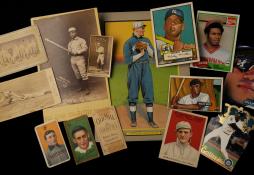 #CardCorner: 1970 Topps John Hiller
Once the holder of the single-season saves record, John Hiller overcame physical challenges to become one of the best relievers of his era.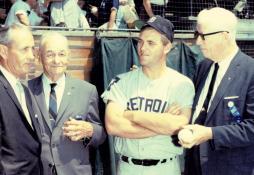 1968 Hall of Fame Game
01.01.2023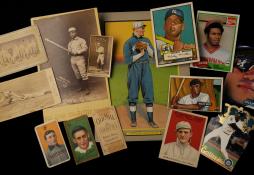 #CardCorner: 1970 Topps John Hiller
01.01.2023