White elephant? Anything but
The year 1927 was a strange one for Ty Cobb.
That season, baseball's career batting average leader posted a typically robust .357 mark at age 40. But in one of baseball's best years for offense, that was only good enough for fifth-best in the American League – and second-best on his own team. He had retired the previous winter, then unretired when he was acquitted by Commissioner Kenesaw Mountain Landis from implications stemming from a 1919 game-fixing scandal.
But to baseball fans, perhaps the strangest part of Cobb in 1927 was the shirt he was wearing. In place of the iconic Old-Style 'D', the man who was the heart and soul of the Detroit Tigers for more than two decades was now sporting a white elephant on his chest.
Cobb's six-year run as player-manager of the Tigers had failed to produce a pennant, and he had lost favor by that point with many Detroit fans. So when Landis deemed Cobb free to sign with any team, he looked for a fresh start. Though he was courted by clubs in both leagues, he eventually chose the A's and Connie Mack – a man he greatly respected.
"Mack made it very plain that he did not sign Cobb as a bench warmer or a turnstile ballyhoo, but acquired him to play every day and help the Athletics win the pennant," the Sporting News stated on Feb. 17, 1927. "The Peach calls this his 'vindication' year, and he is going to start the race with his old-time ferocity and winning spirit."
Join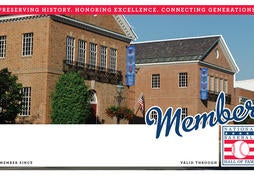 As the keepers of the Game's history, the Hall of Fame helps you relive your memories and celebrate baseball history.
Shop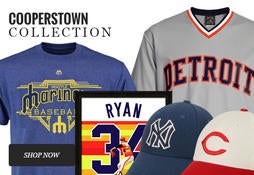 Represent the all-time greats and know your purchase plays a part in preserving baseball history.