Mickey Mantle announces his retirement from the Yankees
After an 18-year career that propelled him into the same star orbit as Babe Ruth and Lou Gehrig, it is understandable that Mantle wasn't eager to quit. His father had him switch-hitting at age four; baseball was embedded in the fiber of his being, from day one. But after his last two seasons in 1967 and 1968, in which he saw a significant dip in batting average, runs scored, home runs and slugging percentage, a slugger who had once seemed larger than life was starting to seem more human.
"I'm not going to play baseball anymore," Mantle said during a press conference on March 1, 1969. "That's all I know. I can't play anymore. I don't hit the ball when I need to, I can't steal when I need to. I can't score from second when I need to."
Donate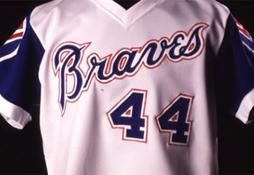 We need your help to preserve priceless treasures housed here in Cooperstown. Make a gift today to help ensure that fans around the world can have online access to the Museum collections and Library archive.
Join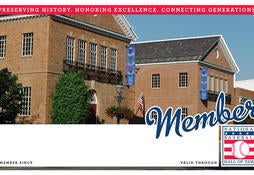 As the keepers of the Game's history, the Hall of Fame helps you relive your memories and celebrate baseball history.
His decision came right under the wire, as he announced his retirement just when the Yankees' Spring Training camp was getting underway. Mantle said that he hadn't made up his mind yet when he'd arrived to Fort Lauderdale, Fla., but that speaking with Yankees president Mike Burke and manager Ralph Houk changed his perspective.
"I will never want to embarrass myself on the field or hurt the club in any way or give the fans anything less than they are entitled to expect from me," Mantle said. "Anyhow, there are a lot of young fellows coming into their own. It's a young ball club with a lot of promise and I wish I were 20 years old again and part of them."
Breezing through the minor leagues in two years, Mantle was in pinstripes from the beginning to the end. He won three AL MVP awards – one of them during a 1962 season in which he'd missed nearly 40 games due to injury. A 16-time All-Star, he won the AL Triple Crown in 1956 and ranked third in career home runs by the time of his retirement with 536. On top of all that, he set World Series records for home runs (18), runs (42), RBI (40), total bases (125) and bases on balls (43).
But the farewell to Mickey Mantle in a Yankee uniform wasn't simply the sad conclusion to a storied-but-complicated career. It was the end of an era.
"I see him swing sometimes and even from the outfield you can see the legs buckle and the way he winces in pain," Carl Yastrzemski said to the New York Daily News. "I wince, too. Because it's like seeing your kid in pain and you can feel the pain yourself. That's the way all ballplayers feel about Mantle."
---
Alex Coffey is the communications specialist at the National Baseball Hall of Fame