Museum's Film Fest a hit with fans, filmmakers
Tuesday, September 27, 2016
"Babe Ruth and Jackie Robinson and the two most influential ballplayers in the history of the game," Hano said. "Jackie Robinson was an incredible athlete but I hated him because I was a Giants fan. He'd get on base and he'd drive the Giants crazy. Giants pitchers would come apart and fielders would die. It was just amazing what he could do to a ball club – just his presence on the base paths."
Though he has also tackled environmental causes and social injustice in his work, and considers himself a writer and not just a sportswriter, Hano does embrace baseball as a favorite subject over all the others sports to cover.
"Baseball is clearly number one and there are no number twos. It's like who finished second to Secretariat in the Belmont Stakes – 30 lengths behind is football, basketball, and the others," Hano said. "It's just wonderful."
Still writing, Hano is currently working on a play, and though he's legally blind, keeps up with his beloved Giants sitting close to a television.
Hano! A Century in the Bleachers is the third film Leonoudakis has had selected to appear in the Baseball Film Festival over the years, joining Not Exactly Cooperstown and The Day the World Series Stopped.
"I think it's really special for a filmmaker to have their film accepted to be shown here at a very special place for all of us who love baseball. And really, the heart and soul of baseball is narrative, stories, and storytelling," Leonoudakis said. "One of the things I really like is I'm part of a fraternity of filmmakers and get to come here and meet them and make friends with them and network and share stories about what it took to give birth to our children."
The film Managing to Win: The Story of Strat-O-Matic Baseball was also shown at the Film Festival, and in attendance were Hal Richman, the inventor of the beloved dice game, and Richman's son, Adam, one of the film's producers.
Join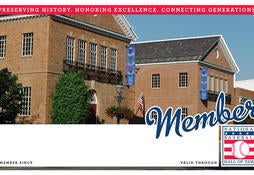 As the keepers of the Game's history, the Hall of Fame helps you relive your memories and celebrate baseball history.
Shop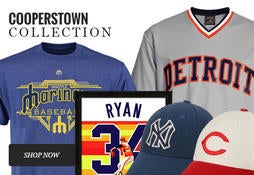 Represent the all-time greats and know your purchase plays a part in preserving baseball history.
"We're thrilled to have the movie here. We're especially thrilled because the Hall was so instrumental in helping us put it together," Adam Richman said. "The movie is about a lot of things – overcoming adversity, entrepreneurship, and mostly about the love of baseball. There's a lot to come away with, so it just depends on what you're looking for."
Managing to Win takes a warts-and-all look at Hal Richman's life and the struggles he had with his father along the way in developing "the original fantasy sports game" that began being produced in 1961.
The film portrays Hal Richman as a frustrated athlete with some mathematical skills and that combined with his love of baseball he developed a baseball game.
"In basketball I wasn't good enough to make a high school team that failed to win a game and was voted the worst team on Long Island. In baseball, I could go get a fly ball, but I had a bad arm and I really couldn't hit. Other than that I was terrific," Hal Richman said with a smile. "So it was impossible for me to get into the Hall of Fame as a player, obviously, but to do it the way I did it I'm very happy."
Sharing similar sentiments was David Carter, the writer and director of Ashland's Field of Dreams about a cherished youth baseball league in Ashland, Ky.
"It's a thrill to sit and watch the creation that took two years to make and to watch and audience at the Hall of Fame respond to it," Carter said. "As a kid who dreamed of someday coming to Cooperstown as a shortstop for the Yankees, a dream that died with the first slider I ever saw, but to come to Cooperstown and have them show my film is the next best thing."
---
Bill Francis is a Library Associate at the National Baseball Hall of Fame and Museum