Life of Hank Aaron Celebrated through HOF Artifacts
Donate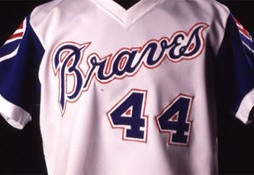 We need your help to preserve priceless treasures housed here in Cooperstown. Make a gift today to help ensure that fans around the world can have online access to the Museum collections and Library archive.
Join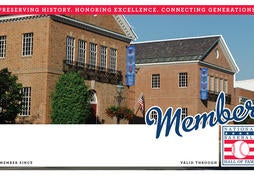 As the keepers of the Game's history, the Hall of Fame helps you relive your memories and celebrate baseball history.
Bringing these artifacts more than 1,000 miles south of Cooperstown to Atlanta, event participants will be able to experience Aaron's career in full – from his start in the minor leagues to his 715th home run. The Hall of Famer's philanthropic accomplishments will be celebrated in equal part. His Chasing the Dream Foundation, which was founded in 1994, began with the goal of awarding 755 scholarships to underprivileged students – a tribute to Aaron's 755 career home runs. But it has since surpassed that number, providing more than 1,000 students with financial assistance.
---
Alex Coffey is the communications specialist at the National Baseball Hall of Fame