Harmon Killebrew Hits His 500th Career Home Run
"In case I miss it on the sports page, would you be sure and inform me whenever Harmon Killebrew hits his 500th home run, so that I can send him a note of congratulations or call him on the phone."
All of the hype was a double edged sword for Killebrew, who was a soft-spoken, humble person. When the day finally came, he simply sighed a breath of relief, as if the weight of the baseball world had been lifted off of his broad shoulders.
"I'm glad that's over with," he told the Associated Press . "When people keep asking you when you're going to hit it, you try a bit harder. The only time I thought about it was when people were asking me about it."
Join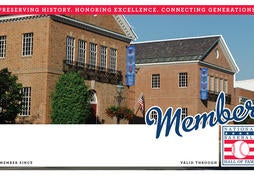 As the keepers of the Game's history, the Hall of Fame helps you relive your memories and celebrate baseball history.
Shop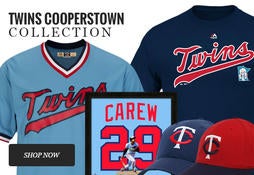 Represent the all-time greats and know your purchase plays a part in preserving baseball history.
But Harmon had finally joined the club, and there was no better representative of the Twins organization to do it. Killebrew joined another exclusive club – the Baseball Hall of Fame – in 1984.
"I loved all the Twins, but Harmon was the guy," explained fellow Hall of Famer Paul Molitor to ESPN , shortly after Killebrew's passing in 2011. "He was the guy I pretended to be when I played baseball in the backyard, and No. 3 was the number I wanted to wear when I played Little League."
---
Alex Coffey is the communications specialist at the National Baseball Hall of Fame