#Shortstops: Judging Baseball Cards
These small pieces of cardboard originally served as stiffeners to protect cigarettes in their packages. This 1888 poster advertises the baseball cards of Old Judge Cigarettes. Produced by Goodwin & Co., this was the first comprehensive set of trading cards depicting baseball players.
Visit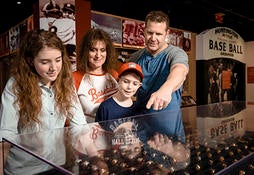 The Museum in Cooperstown features more than 50,000 square feet of exhibits devoted to the National Pastime.
Join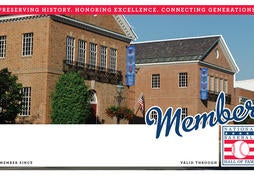 As the keepers of the Game's history, the Hall of Fame helps you relive your memories and celebrate baseball history.
---
Matthew Carter was the 2019 curatorial relations intern in the Hall of Fame's Frank and Peggy Steele Internship Program for Youth Leadership Development