Larry MacPhail
Leland Stanford MacPhail Sr.
Inducted to the Hall of Fame in: 1978
Primary team:
Primary position: Executive
One of the great movers and shakers in baseball, Larry MacPhail introduced innovations such as night baseball, airplane travel, pension plans and batting helmets. He was also a flamboyant yet brilliant executive who significantly improved the fortunes of three separate major league franchises.
In 1930, MacPhail was a lawyer, department store owner and World War I veteran when he bought a share of a minor league baseball team in Columbus, Ohio and incorporated it into Hall of Fame executive Branch Rickey's burgeoning farm system. Though the team was struggling financially, MacPhail built a new stadium and installed a set of floodlights. He also introduced special ticket packages for women and children, which helped Columbus outdraw its parent Cardinals club in 1932.
In 1934, MacPhail was hired to be general manager for the struggling Cincinnati Reds franchise. That season, MacPhail made the Reds the first team to fly in an airplane to their road games. MacPhail also brought his crowd-pleasing tactics with him to the Queen City, installing floodlights atop Crosley Field and drawing 25,000 fans for Major League Baseball's first night game on May 24, 1935.
"Day baseball is now dead for all practical purposes," MacPhail said. "Sooner or later, the game will be played in its entirety at night, and as I've said before, then baseball will be squarely in the amusement, the entertainment business along with wrestling, midget car racing and the trotting tracks."
MacPhail left the Reds in 1937 and worked as a banker until the following season, when he was asked by the Brooklyn Trust Company to bail out the cash-strapped Dodgers. MacPhail spun his magic once again in Brooklyn, increasing attendance by introducing night games at Ebbets Field and hiring the legendary Babe Ruth as a coach.
In 1939, MacPhail began regularly broadcasting Dodgers games on the radio and hired future Ford C. Frick Award winner Red Barber as the team's play-by-play announcer. The following season, MacPhail developed some of the earliest protective batting helmets after Dodgers outfielder Joe Medwick was struck in the head by a pitch.
MacPhail saw his Dodgers win their first pennant in more than two decades in 1941 before enlisting to assist the U.S. War Department in World War II. In 1945, MacPhail returned to baseball as team president of the New York Yankees.
During his tenure with the Yankees, MacPhail chaired an owners committee that implemented unprecedented benefits for players, including a minimum salary of $5,000, a pension plan, a Spring Training allowance and formal representation on a council with owners and league presidents. He would guide the Yankees to a World Series title in 1947 before resigning from the team.
After leaving baseball, MacPhail raised cattle and operated a horse racing track. Even in retirement, MacPhail suggested the adoption of divisional play and the addition of second teams to New York and Los Angeles. MacPhail was inducted into the Hall of Fame in 1978, and his son Lee joined him as the only father-son combination in the Hall with Lee's induction in 1998.
"[Larry MacPhail] was a pioneer, a man who went ahead though others told him he was crazy," said sportswriter Glenn Dickey. "He had the last laugh, and all of baseball profited from his determination and foresight."
"He was a pioneer, a man who went ahead though others told him he was crazy. He had the last laugh, and all of baseball profited from his determination and foresight. "
Glenn Dickey
Shop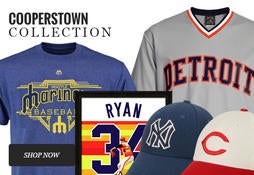 Represent the all-time greats and know your purchase plays a part in preserving baseball history.
Join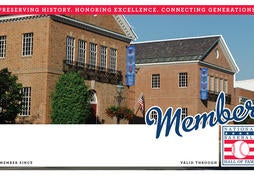 As the keepers of the Game's history, the Hall of Fame helps you relive your memories and celebrate baseball history.
Career stats
ESSENTIAL STATS
Year Inducted: 1978
Primary Team:
Position Played: Executive
Bats:
Throws:
Birth place: Cass City, Michigan
Birth year: 1890
Died: 1975, Miami, Florida