Deacon White
James Laurie White
Inducted to the Hall of Fame in: 2013
Primary team: Buffalo Bisons
Primary position: 3rd Baseman
At one time in White's professional career, he played all nine positions on the field, including two appearances pitching. He primarily played third base and catcher and is considered one of the best barehanded catchers of his time.
White was a standout catcher in a catcher-important era. Catchers did not use any equipment and were positioned much farther back from the pitcher than in modern baseball. Just catching the ball was considered an advantage, but White could catch and throw runners out.
White was 42 during his last season and had been the oldest player in the league for his last four seasons. He was also one of the first ever players to be voted an MVP and earned the honor in 1875 when his Red Stockings went 71-8.
At the end of his career, White had a career batting average of .312, 2,067 hits in just 1,560 games and 988 RBIs. He led his league in batting average twice and RBI three times.
White is the oldest player elected to the Hall of Fame – having a birthday (Dec. 2, 1847) that predates any other player enshrined in Cooperstown.
"What was most admired about him was his quiet and effective way of doing his work. Kicking [complaining] is unknown to him. And let us say there is one thing in White stands pre-eminent, and that is in the integrity of his character. Not even a whisper of suspicion has ever been heard about Jim White. Herein lay as much of his value to his team as his great skill as a catcher. "
Henry Chadwick
Shop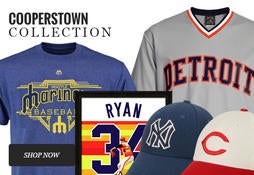 Represent the all-time greats and know your purchase plays a part in preserving baseball history.
Join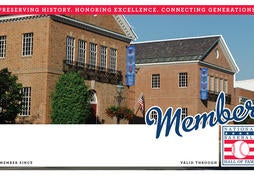 As the keepers of the Game's history, the Hall of Fame helps you relive your memories and celebrate baseball history.
Career stats
ESSENTIAL STATS
Year Inducted: 2013
Primary Team: Buffalo Bisons
Position Played: 3rd Baseman
Bats: Left
Throws: Right
Birth place: Caton, New York
Birth year: 1847
Died: 1939, Aurora, Illinois
Played for:
Boston Red Stockings (1873-1875)
Chicago White Stockings (1876)
Boston Red Stockings (1877)
Cincinnati Red Stockings (1878-1880)
Buffalo Bisons (1881-1885)
Detroit Wolverines (1886-1888)
Pittsburgh Pirates (1889)
Buffalo Bisons (1890)
CAREER AT A GLANCE