Cap Anson
Adrian Constantine Anson
Inducted to the Hall of Fame in: 1939
Primary team: Chicago White Stockings
Primary position: 1st Baseman
He never played a game in baseball's "modern" era. But Adrian Constantine "Cap" Anson was one of the great modernizers of the game, bringing strategy and leadership to the National Pastime.
Anson, born April 17, 1852 in Marshalltown, Iowa, spent a year at the University of Notre dame before making his big league debut in the first year of the first pro league: The National Association of 1871. Anson was a 19-year-old third baseman for the Rockford Forest Citys, and the 6-foot, 227-pound strapping right-hander hit .325 with a league-leading 11 doubles. The next season, Anson hit .415 for the Philadelphia Athletics of the NA, driving in 48 runs in just 46 games.
In 1876, Chicago White Stockings president William Hulbert – looking to add talent to his club – negotiated a deal with Anson and other stars. Hulbert then helped form the National League, and that summer Anson hit .325 to lead Chicago to a 52-14 record and the first NL title.
Anson would play 22 seasons for the team that became the Cubs, hitting at least .300 in 20 of those years. He moved across the diamond to first base in 1879, and led the league in RBI eight times between 1880 and 1891, winning batting titles in 1881 and 1888.
When he retired after the 1897 season at the age of 45, Anson owned big league records for games, hits, at-bats, doubles and runs. He finished with 3,081 hits, becoming the first player ever to cross the 3,000-hit line.
Anson also managed Chicago for 19 seasons, winning five National League pennants as a player/manager while accumulating almost 1,300 career victories. He helped usher in popular strategies such as the hit-and-run and the pitching rotation.
After leaving Chicago following the 1897 season, Anson managed the New York Giants for 22 games in 1898 before ending his big league career. In his later years, he ran several semi-pro teams and ventured into the vaudeville circuit.
"For years he stood at first base for Chicago like a might oak," said former Hall of Fame historian Lee Allen. "Sturdy, blunt, and honest… The captain who was always kicking at decisions, the symbol of all that was strong and good in baseball."
Anson died on April 14, 1922. Almost a century after his death, Anson still holds Cubs career records for average (.339), runs (1,712), hits (3,081), singles (2,330), doubles (530) and RBI (1,879).
He was inducted into the Hall of Fame in 1939.
"For years he stood at first base for Chicago like a might oak, sturdy, blunt, and honest, the captain who was always kicking at decisions, the one prominent player who was loyal to the National League at the time of the Brotherhood crisis, the symbol of all that was strong and good in Baseball. "
Lee Allen, Historian, National Baseball Hall of Fame and Museum
Shop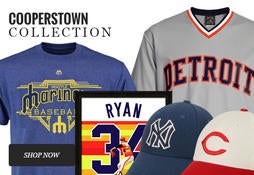 Represent the all-time greats and know your purchase plays a part in preserving baseball history.
Join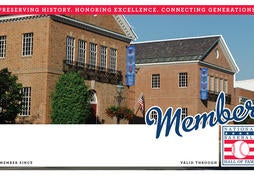 As the keepers of the Game's history, the Hall of Fame helps you relive your memories and celebrate baseball history.
Career stats
ESSENTIAL STATS
Year Inducted: 1939
Primary Team: Chicago White Stockings
Position Played: 1st Baseman
Bats: Right
Throws: Right
Birth place: Marshalltown, Iowa
Birth year: 1852
Died: 1922, Chicago, Illinois
Played for:
Rockford Forest Citys (1871)
Philadelphia Athletics (1872-1875)
Chicago Cubs (1876-1897)
Managed:
Philadelphia Athletics (1875)
Chicago Cubs (1879-1897)
New York Giants (1898)
CAREER AT A GLANCE