Freddie Lindstrom
Frederick Charles Lindstrom
Inducted to the Hall of Fame in: 1976
Primary team: New York Giants
Primary position: 3rd Baseman
Frederick "Freddie" Lindstrom began his professional baseball career at the ripe age of 16.
One of the finest athletes to come out of Chicago, he had tryouts with both the Cubs and the New York Giants. He was signed by the Giants organization, and played for their affiliate Toledo Mud Hens in 1922.
Lindstrom hit .304 in 18 games with the minor league club, making a big impression for such a young player.
Two years later, the third baseman became the youngest ball player ever to take part in a World Series. At 18 years, 10 months and 13 days old, Lindstrom took the field for the Giants in the 1924 Fall Classic against the Washington Senators.
The rookie had four hits in one game off of Hall of Famer Walter Johnson, known for being one of the top pitchers of his time. Lindstrom had 10 total hits in the series, batting .333 over seven games.
His 10 Fall Classic hits were half the number he had reached in the majors to that point. He also had seven assists in Game 2 of the Series, a record that he held for 26 years.
Lindstrom set another record on June 25, 1928, and that one still stands today. He became the first player in the National League to collect nine hits in a double header, a number yet to be matched.
Lindstrom's best seasons were 1928, when he batted .358 with 14 home runs and 107 RBI, and led the league with 231 hits, and 1930, when he notched 231 hits again and had career highs in average, at .379, and home runs, with 22. He scored 127 runs both years, and drove in 106 during the latter season.
In 1928 he was second in NL MVP voting to Jim Bottomley.
Lindstrom, who eventually became an outfielder, played the majority of his time in New York under manager John McGraw. His best performances came with the Giants, something McGraw acknowledged when naming the greatest players he'd ever had.
"My greatest thrill? That's easy," Lindstrom said. "It came the day Mr. McGraw named his 20 all-time players. I'm ninth on that list and that is thrill enough to last me a life-time."
"In 1934 I went to work announcing ball games in Cincinnati. I was inexperienced and thoroughly frightened. I didn't know one major league player by sight. I was in the lobby of the Sinton Hotel looking for interviews and was put to the embarrassment of going around asking healthy looking men if they were baseball players. Time was running short as air time approached, and I could envision a one-way ticket back home. Then a fellow got up off the davenport and said, 'My name's Lindstrom. I'll be glad to do the show with you.' I have never forgotten his kindness to a kid who was hanging on the ropes. "
Walter "Red" Barber
Shop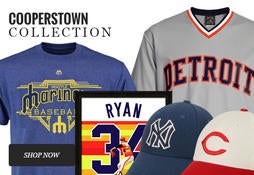 Represent the all-time greats and know your purchase plays a part in preserving baseball history.
Join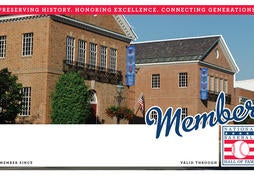 As the keepers of the Game's history, the Hall of Fame helps you relive your memories and celebrate baseball history.
Career stats
ESSENTIAL STATS
Year Inducted: 1976
Primary Team: New York Giants
Position Played: 3rd Baseman
Bats: Right
Throws: Right
Birth place: Chicago, Illinois
Birth year: 1905
Died: 1981, Chicago, Illinois
Played for:
New York Giants (1924-1932)
Pittsburgh Pirates (1933-1934)
Chicago Cubs (1935)
Brooklyn Dodgers (1935)
CAREER AT A GLANCE