Edd Roush
Edd J Roush
Inducted to the Hall of Fame in: 1962
Primary team: Cincinnati Reds
Primary position: Center Fielder
"Eddie used to take care of the whole outfield, not just center field," Reds teammate Heinie Groh said. "He was far and away the best outfielder I ever saw."
Edd Roush tends to get overlooked among the great hitters of the 1910s and 1920s, but you'd be hard pressed to find many players who were more productive. Roush broke into the majors in 1913 with the White Sox but didn't establish himself until 1917 with the Reds. In between, he took a two-year detour to play in the Federal League, then began the 1916 season with the New York Giants.
Relegated to a part-time role in New York by manager John McGraw, Roush was traded to the Reds in July 1916 in a deal that sent three future Hall of Famers to Cincinnati: Roush, Christy Mathewson and Bill McKechnie. Roush blossomed in Cincinnati. He captured the National League batting title in his first full season as a Red in 1917 with a .341 average. He won a second batting title in 1919 by hit-ting .321, which was actually one of the lowest averages of his 12 seasons in Cincinnati. He also played in the 1919 World Series, when the Reds defeated the soon-to-be infamous "Black Sox."
On the field, Roush was well known for playing the game with a hard-nosed style, even by the standards of the era. Growing up on a farm in Indiana, he developed extraordinary strength in his arms and hands, allowing him to wield a 48-ounce bat, one of the heaviest ever used.
Roush used an unusual hitting technique where he would move his feet after the pitcher released the ball, allowing him to adjust his swing and hit the ball to different parts of the field. He firmly believed that hitters shouldn't hesitate to position themselves differently in batter's box depending on the pitcher. He was also an excellent defensive center fielder.
Roush carried his no-nonsense attitude into his dealings with team management. He almost annually held out from spring training while negotiating new contracts with the Reds. Not that Roush missed spring training, which he regarded as a waste of time. He felt he kept himself in shape on his own during the offseason, which was hard to argue with given his production.
"Eddie used to take care of the whole outfield, not just center field. He was far and away the best outfielder I ever saw. "
teammate Heinie Groh
Shop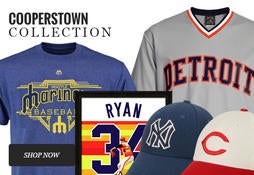 Represent the all-time greats and know your purchase plays a part in preserving baseball history.
Join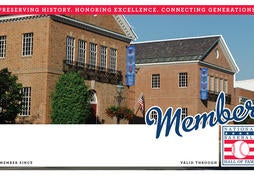 As the keepers of the Game's history, the Hall of Fame helps you relive your memories and celebrate baseball history.
Career stats
ESSENTIAL STATS
Year Inducted: 1962
Primary Team: Cincinnati Reds
Position Played: Center Fielder
Bats: Left
Throws: Left
Birth place: Oakland City, Indiana
Birth year: 1893
Died: 1988, Bradenton, Florida
Played for:
Chicago White Sox (1913)
Indianapolis Hoosiers (1914)
Newark Pepper (1915)
New York Giants (1916)
New York Giants (1927-1929)
Cincinnati Reds (1916-1926)
Cincinnati Reds (1931)
CAREER AT A GLANCE